Oncolys USA Inc.
Message from President
Oncolys USA Inc. was established in August 2016 for the purpose of engaging in business development activities on behalf of Oncolys BioPharma Inc., proposing potential alliances with third parties to Oncolys BioPharma Inc., and supporting development activities for Oncolys BioPharma Inc. Considering the importance of these tasks as a biotech, the role of Oncolys USA Inc. is critical for the sustainable growth for Oncolys group.
I am very pleased to be a President of Oncolys USA Inc. and will continue to devote myself to strengthen Oncolys' position in biotech sector, especially both in oncology and anti-viral drug development field.
Oncolys USA Inc.
President
Yas (Yasunari) Kashihara
---
People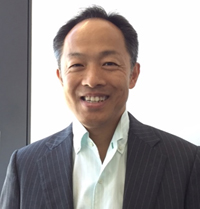 Yasunari Kashihara
President
Yasunari (Yas) Kashihara has more than 25 years of experience in the pharmaceutical industry.  He joined Oncolys BioPharma Inc. in December 2007 and has been responsible for the business development and corporate planning. He especially led an important role in concluding the licensing agreement with BMS for OBP-601 in December 2010 and with Jiangsu Hengrui for OBP-301 in November 2016.
Before joining Oncolys, Mr.Kashihara was a President and CEO of UMN Pharma Inc. and successfully managed the rapid growth of its business during the starting up period.  UMN Pharma raised totally $30M, while he was in that position.  Prior to that, he was a manager of licensing at Santen Pharmaceutical Co., Ltd., after serving as a pharmacological researcher at Ciba-Geigy Japan Limited (Novartis Pharma K.K.).
Mr.Kashihara became a President of Oncolys USA Inc. since its establishment of the company in August 2016 as a 100% subsidiary of Oncolys BioPharma Inc.  He is currently serving not only as a President of Oncolys USA Inc. but Vice President of Business Development at Oncolys BioPharma Inc., interim CEO of Liquid Biotech USA Inc., and board member of Precision Virologics Inc. Mr. Kashihara received his B.Sc. and M.Sc. from Kyoto Pharmaceutical University and M.B.A. from Trinity College Dublin in Republic of Ireland.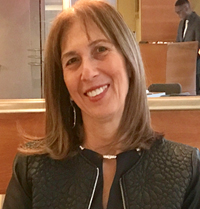 Talia Biran
Vice-President
Clinical Development & Clinical affairs
Talia Biran Joined Oncolys USA in August of 2017. She has 25 years of experience in Medical affairs in the pharmaceutical industry having worked at Janssen, Merck and Novartis. She contributed to the development, approval and launch of several drugs, including Abiraterone Acetate (Zytiga , prostate cancer), Vorinostat (Zolinza, CTCL), Letrozole (Femara, breast cancer) and Octreotide (Sandostatin LAR, neuroendocrine tumors (NETs) and acromegaly)
In 2013, Talia Joined Lexicon Pharmaceuticals first as Senior Director and then as Executive Director where she played a major role in establishing the US medical affairs infrastructure for Oncology and Diabetes programs and led the development and launch of Lexicon's first drug candidate, Telotrsitat Ethyl ( Xermelo, ® Carcinoid Syndrome Diarrhea) (Licensed Ex-US to Ipsen Inc)
Talia holds a Master of Science (M.Sc) in Microbiology from Tel-Aviv University, Department of Life Sciences, in Tel-Aviv, Israel. Her thesis, under the supervision of Professor Sara Lavi, focused on Gene Amplification of SV-40 and it's link to tumorigenesis.