Management
Oncolys brings highly experienced management team at Oncolys USA to lead new and innovative programs to the patient.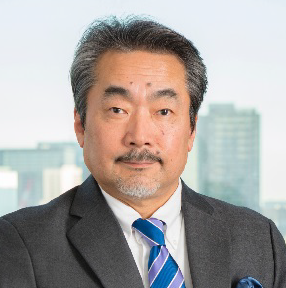 Yasuo Urata
Founder
President and CEO
Oncolys BioPharma
Yasuo Urata, has more than 30 years of experience in the pharmaceutical industry.  He established Oncolys BioPharma Inc. in 2004 in Tokyo, Japan where his mission to contribute to the advancement of medical science in the world through bringing innovation to the existing treatments for cancer and serious infections diseases, using virology-based new drug discovery technologies came to life.
Mr. Urata served various executive functions at Japan Tobacco pharmaceutical division (JT Pharmaceutical), including Director of R&D Planning. During the time of JT from 1994 to 2004, he launched the innovative HIV drug, Viracept® with Agouron and led many drug development projects such as GVAX project with Cell Genesys and the cancer vaccine project with Corixa. He also, served as clinical project leader mainly for cardiovascular and central nerve system fields at Ono Pharmaceutical Co. He became a member of the Bio Innovation Research Society in 2009.
Mr. Urata became the Executive Officer of Oncolys USA Inc. in 2016. Mr. Urata received his B.Sc. and M.Sc. from Kyoto Pharmaceutical University.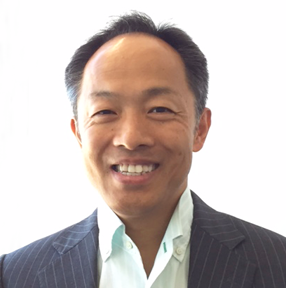 Yasunari Kashihara
President
Oncolys USA
Yasunari (Yas) Kashihara has more than 25 years of experience in the pharmaceutical industry.  He joined Oncolys BioPharma Inc. in 2007 and has been responsible for business development and corporate planning, which included the licensing agreement with BMS for OBP-601 in 2010 and with Jiangsu Hengrui for OBP-301 in 2016.
Prior to Oncolys, Mr. Kashihara was a President and CEO of UMN Pharma Inc. and successfully managed rapid business growth during the start-up period, during which UMN Pharma raised a total of $30M. Prior to that, he was a manager of licensing at Santen Pharmaceutical Co., Ltd., after serving as a pharmacological researcher at Ciba-Geigy Japan Limited (Novartis Pharma K.K.).
Mr. Kashihara became a President of Oncolys USA Inc. in 2016.  He also serves as Vice President of Business Development at Oncolys BioPharma Inc., interim CEO of Liquid Biotech USA Inc., and board member of Precision Virologics Inc. Mr. Kashihara received his B.Sc. and M.Sc. from Kyoto Pharmaceutical University and M.B.A. from Trinity College Dublin in Republic of Ireland.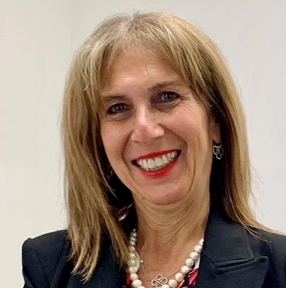 Talia Biran
VP, Clinical Development &
Medical Affairs
Oncolys USA
Talia Biran joined Oncolys USA in 2017, with over 25 years of experience in Medical affairs. Having worked at Janssen, Merck and Novartis, she contributed to the development and launch of Abiraterone Acetate (Zytiga ®, prostate cancer), Vorinostat (Zolinza®, CTCL), Letrozole (Femara®, breast cancer) and Octreotide (Sandostatin LAR®, neuroendocrine tumors (NETs) and acromegaly)
Prior to Oncolys, Talia played a pivotal role at Lexicon Pharmaceuticals as Executive Director, where she established the US medical affairs infrastructure for Oncology and Diabetes programs and led the development and launch of Lexicon's first drug candidate, Telotristat Ethyl ( Xermelo, ® Carcinoid Syndrome Diarrhea) (Licensed Ex-US to Ipsen Inc)
Talia holds a Master of Science (M.Sc) in Microbiology from Tel-Aviv University, Department of Life Sciences, in Tel-Aviv, Israel. Her thesis, under the supervision of Professor Sara Lavi, focused on Gene Amplification of SV-40 and its link to tumorigenesis.