To shareholders and investors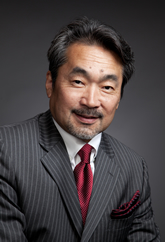 Oncolys BioPharma Inc. was listed on the Tokyo Stock Exchange Mothers Market on December 6, 2013. I would like to take this opportunity to express my deepest gratitude to all of our stakeholders who have made the unyielding support and guidance to us.
We develop new therapies for cancer and serious infectious diseases by utilizing drug-discovery technology based on virology and would like to contribute medical treatment in the world.
In order to meet expectations from stakeholders, Oncolys members are like to be fully committed to expanding our business, to enhancing corporate value, and to being a company capable of making significant contribution to society.
We would appreciate your support and do look forward to your continuous cooperation in our business activities.
President & CEO Yasuo Urata